Our Martial Arts Birthday Parties Help Your Child Celebrate In Style!
Tired of running around town looking for the perfect place to host your child's birthday celebration? Well, we have the answer.
At Victory Martial Arts, our Birthday Parties are action-packed fun for all ages. We're offering tons of exciting martial arts activities that can help your child and their friends have a blast and make memories for a lifetime.
Come see us here in Elkridge today or simply fill out the short form on your screen to learn more!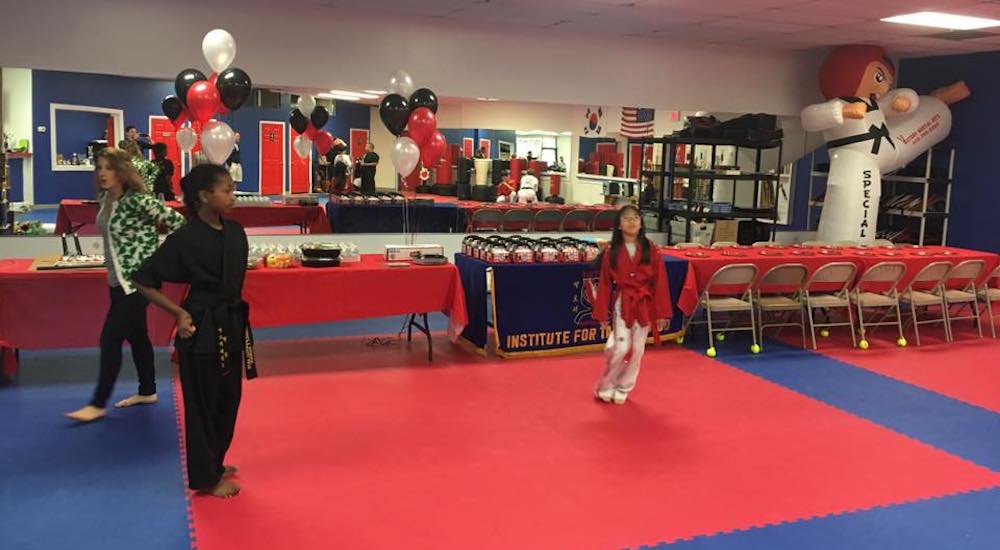 What Makes Our Birthday Parties So Special?
At Victory Martial Arts, our goal is to make your child the star of the show. Our Birthday Parties give you the chance to enjoy a safe, supportive facility where students can take on professional martial arts instruction and learn tons of new skills.
We're proud to host students from all across Elkridge and we can't wait for your child to be next.
Our Birthday Parties include:
Real martial arts instruction for all abilities
Board breaking for every child
Tons of fun games and activities
A safe environment where students can have a blast
Plenty of time for food, cake, and presents
Cut the cake with a samurai sword
PLUS, when your party is complete, you won't have to worry about cleaning up the mess. We handle everything! Just sit back and enjoy the experience.
Book Your Birthday Party At Victory Martial Arts Today!
There's truly no better way to celebrate your child's big day than with our Martial Arts themed Birthday Parties here at Victory Martial Arts. We're proud to help students have a blast and learn something new.
Fill out the short form on your screen to learn more about everything we have to offer here in Elkridge!